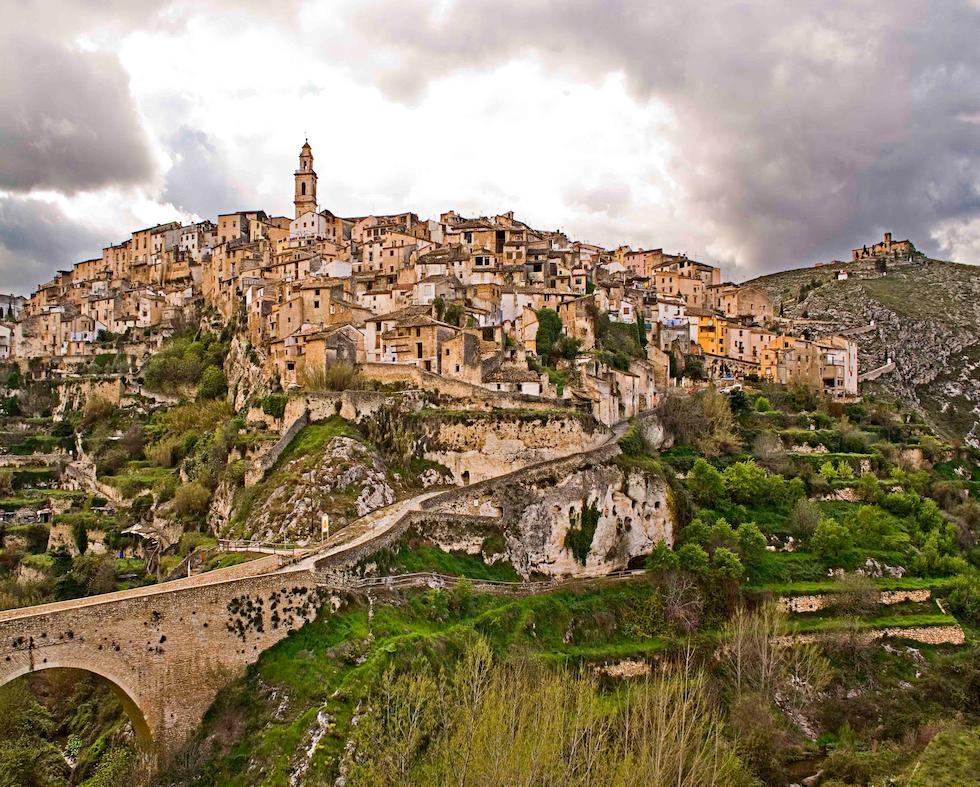 Bocairent, a charming town
Bocairent is located in the "Vall d'Albaida" region, which belongs to the province of Valencia. It's a place with a los of hisotry and charm, where thounsands and thousands of tourists go throughout the year.
It's location, gastronomy, monuments and places of interest, are what make Bocairent, one of the most beautiful villages in the Comunidad Valenciana.
What can we visit? 
The well-known "Covetes dels Moros".
The bullring of Bocairent, the oldest in the Comunidad Valenciana.
Greenways
The museum of the festival of the city where the tourists will find all kinds of information about the tradicional festival of "Moros y Cristianos" in honor of San Blas, held in February.
The Church of Nuestra Señora de la Asunción, a temple that dates from the 18th century and was built an old Arab fortress.
The monastery on top of the town
And much more…
In short, Bocairent is a town where there is always something to do, where boredom won't inside your thoughts.
After seeing this number of places, what better way than staying at our Hotel L'Estació Bocairent, to enjoy a great tranquility and quality.